James 1:2
"My brethren, count it all joy when ye fall into divers temptations, knowing this, that the trying of your faith worketh patience." God brings about afflictions and trials to test our faith and help it grow.
"Whom He loves. He chastens (Heb. 12:6). the word "chastens" means to wear out and or make tired. I don't mean a tired feeling from doing a good days work but a bone weary tired, where you can feel it from the top of your head to the soles of your feet.
When i was a young christian, i prayed that my faith would grow in leaps and bounds and be so great, that i might ask of the Lord anything and i would get it johnny on the spot. (Wrong motives) I began to see that with faith comes hardships, worries and even sickness.
Why would we need the Lord, if troubles never came and why would iwe ask him for that faith, if we didn't need him? Faith comes from hearing the word of God, "So then faith cometh by hearing, and hearing by the word of God." Romans 10:17 (KJV
People do not read the Bible because of:
48% laziness or lack of discipline
44%, lack of time
6% difficulty understanding what they read
2% poor eyesight or reading skills.
According to Rev. Tom Houston, former President of World Vision and the British and Foreign Bible Society, people are becoming "habitual non-readers". "Unless it [Scripture] is heard through the ears, the great majority of people in every country will not receive it."

Without faith it is impossible to please God, because anyone who comes to him must believe that he exists and that he rewards those who earnestly seek him. Hebrews 11.6.
Do we really seek after him?
If you abide in Me, and My words abide in you, you will ask what you desire, and it
shall be done for you. John 15.7.
What is out motive for asking?
Do not be conformed to this world, but be transformed by the renewing of your minds, so that you may discern what is the will of God -what is good and acceptable and perfect. Romans 12.2.
Jesus said, "He who has ears to hear, let him hear." (Luke 8:8
Do we hear with our ears or do we hear with our heads?

Matthew 13:13-15
This is why I speak to them in parables: "Though seeing, they do not see; though hearing, they do not hear or understand. In them is fulfilled the prophecy of Isaiah: "'You will be ever hearing but never understanding; you will be ever seeing but never perceiving. For this people's heart has become calloused; they hardly hear with their ears, and they have closed their eyes. Otherwise they might see with their eyes, hear with their ears, understand with their hearts and turn, and I would heal them.'
Matthew 13:11-12
He replied, "The knowledge of the secrets of the kingdom of heaven has been given to you, but not to them. Whoever has will be given more, and he will have an abundance. Whoever does not have, even what he has will be taken from him. (New Internatial version ,This is spoken in context: "He that hath ears, let
him hear." Do we hear him? what we hear and live by determines how much a abundance we recieve from the Lord and when we try our very best to live up to what we already know from our reading of the word, more knowledge will be given unto us. Think upon this and consider how you listen and apply the truths to your way of life. He who thinks he has much and doesn't properly digest the word, will lose what they have gained.

1 Thessalonians 5:19-22
Do not quench the Spirit. Do not despise prophecies. Test all things; hold fast what is good. Abstain from every form of evil. The Holy Spirit has a desire to lead us but many refuse to follow and it is at that point in ourlives that we stop learning about God's will for us and wisdom departs.
I have seen many people who can open their mouths and out flows verse after verse of the bible but it takes a deep hearted desire to repentnce and determination to turn our lives over to the Lord and seek what we're hearing with more understanding and apply it to our day to day lives (24/7)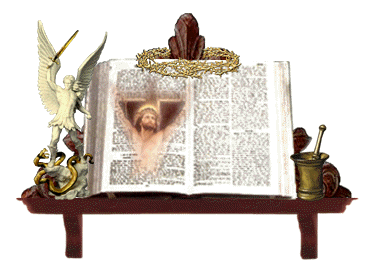 Heavenly Father,
open our ears to hear you word, give us true understanding and a love for your son Jesus, that the reading of your word will be a joy to read each day and apply the truths therein to our lives that we may please you and not self. Give us wisdom Lord and a true anointing of the Holy Spirit in allowing him full control to teach these truths. We praise you Father. Amen (So let it be.)