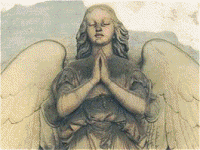 Please Pray for Healing, Deliverance, Salvation
of the following:
THese are the initials of some people I pray for every day
Please pray for their completely healing 110%. *Below I
mention some who need salvation. I hope you don't mind a
list but I felt led to ask for more prayer for them all...
A.
Has a bone disease and she is in constant severe pain. She
also has parkinsons, and throat and stomach problems, problems
with her eyes, a terrible cough and a hernia Her life is on hold
right now.
J.E.
Has Lung Cancer which is also on the rib stage 4. She
can no longer receive cemo and we are trusting God for a
complete healing in the lung and the ribs.
V.
Has brain Damage from a car accident. She has severe panic,
severe migraines, severe back pain, seizures. She also has had
knee replacements. She is being rehabilitated for all.
M.& E.
are missionaries and both are sick. M has back pain
, E has a heart problem
that needs healing.
T
is a music minister and had ear surgery, she also has a hernia.
There are various friendship, and family issues going on in T's
life as well that need healing.
L,S, & N:
all have multiple sclorosis
D
had a heart attack and had a pace maker put in. He continues
to get better day after day. Their family suffered a loss
of jobs prior to this happening. They both have jobs now but
finances are an issue and prayers for Gods blessings financially
are appreciated. His wife P. needs healing from sleep apnea,
she also is starting a help ministry
which I believe will lead women to Return to Christ
and/or find salvation as this is her
gift. Important: Their Son has been arrested.
I have been praying for Him to return
to Christ after He strayed. His mother
is asking for S.O.S prayer about this.
For her and her husband to receive clear direction
from the Lord about how to proceed.
That there would a breakthrough from the Lord
and He would be glorified. Please pray for their Son
to be delivered out of this situation back to His
family and a swift turning around of His life back to the
Lord. For the light in His Life. Hedge of Protection around him.
C,
my mom is in the hospital with a inflamed artery. She has
had weakness as the doctors tried to ween her from her meds, she
also may have a blod clot in her lung. She has a bladder
infection.Thank you my mom has been delivered from this
but she continues to deal with infections of
all sorts
She is nearly weaned from the
medicine she has to take that makes her vulnerable. Please
continue to pray for her.
Please also pray for me,
C.
I have a spinal cord injury.
Please pray for salvation
of the following:
These are unsaved, Please pray for their salvation:
A.
is a messianic Jewish missionary from Russia,
her mother and father, brother and sister in law and
their children are all unsaved.
P.
is my friend who asked me to pray for the salvation
of her brother J.
T.
is a lady in my bible study who's mother and oldest son needs salvation
S.
is my cousins wife who is unsaved as are the children and
her extended family.
From
A.
Please pray for the salvation of her
grand-daughter M. and her Daughter B's ex husband, J.
Please Also Pray for Revival Light from Heaven and
from the Word for our Youth. For the Lies to be
Exposed and for Truth to prevail.

Please pray for protection for the children of our nation
as well as adults, and youth from preditors of all kinds
and that we might turn back to Christ.