Any amount from $5.00 to $100.00 is sincerely appreciated. Simply enter any amount you would like to donate to Pastor Anna. Whatever you can give is fine and greatly appreciated




Make money orders out to:
Anna Mattingly
mailto:
113 S. Seminary
Madisonville, KY 42431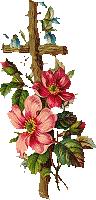 UPdate 5/21/06:
Anna is now receiving letters
and prayers via email, no gifts as of yet. I would like to thank everyone for the things they
have said. The Spirit of the Living God is at work! Nevertheless, things are worse. She may have
broken her back again in the same place she had the
surgery. This is due to trying too hard to make some
money in a yard sale to pay her remaining bills.
Others were trying to help her, still it was too much for her. Her phone has been shut off.
Prayers for healing are desperately needed NOW!
Any gifts will be so cherished, we guarantee this.
Thanks to all for your love and care.