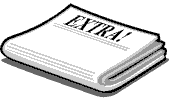 Here's what we do........
At home we type in offers for this opportunity to others on the internet. We also direct people to our website to see the the business systems and strategies we have available there.
We send out applications through email and answer numerous questions. This business requires a large amount of customer service, and one on one help and having typing ability is very very helpful to keep up with the work load but not necessary.


We accept orders by postal mail, money order or by credit card for the licensing fee (cost of the business software reseller license), consutation and processing of the free supplies we give additionally. By ordering via this kit nothing is left to chance and you're not left alone to figure out how to do this by yourself. Everything you need to make this work for you is included

Then we process forms and make up disks and either send them out through the mail or by download (money order and credit card orders only). That's a lot of online pc work. Access to the online bonuses is available to you and your customers or you can download them and offer them on your own as well (recommended)

We offer a free lifetime
warranty on our software and free lifetime tech
support.