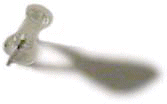 THE WAY OF THE CROSS, LEADS HOME.
| | |
| --- | --- |
| | The Bible says that every knee shall bow before the Lord. Will you** humble yourself and bow at his feet. Its something to think about ...NOW.. Before its too late! Is 45:23. |
Our ministry is prayer. We trust God to make miracles abound in your life. 1John 5:15: "And we know that he hears us --whatever we ask -- we know that we have what we ask of him".
Let us pray for you .
Four ways to contact us for
Prayer:
(((Go to the message board)}) | ((( (Prayer Request))}
(((Contact Anna)))) | ((((Contact Claire))))
Look up! Jesus is coming soon.
SITE MAP
Jesus Tell me
Main Page-Tell God Your Troubles
Opinion
Prophecy
News
Contact Us
God's Love
About Us
Sanctuary of Prayer
Prayer Requests
Claire Marie's Testimony
Letters

Stories

Main Page-Lessons
Fruit of the Spirit
The Greatest Treasure
Boombop and Pudding
The Flute
The Dream Please read Claires Testimony first!

THE PASS ALONG PAGES

America Poem

Mamaws Garden for the Lord *NEW*

Mamaws Poetry For The Lord*NEW*

Claire's Art For The Lord*NEW*


Please feel free to email your prayer requests
anna@vci.net or click here to post a request.

Our Statement Of Belief:

We believe in the infallible, God breathed inspiration of the Bible, both the Old
and New Testaments.
We believe in the Trinity of the Godhead.
We believe in the creation of man by the direct act of God.
We believe in the fall of man and his need for redemption.
We believe in the deity, the incarnation and virgin birth of our Lord and Savior,
Jesus Christ.
We believe in His vicarious atonement for the sins of mankind by the shedding of
His blood on the Cross.
We believe in the resurrection of His body from the tomb.
We believe in His ascension to heaven.
We believe in His personal, imminent return.
We believe in the deity of the Holy Spirit.
We believe in justification of the believer by grace through faith.
We believe in a literal Devil, who is our adversary.
We believe in a literal heaven for the redeemed and a literal hell for the lost.
We believe in the infallible rule of interpretation of Scripture to be Scripture itself.
We believe in the requirement of implicit obedience to the expressed
commands of Christ as the standard by which He will judge our love for Him.



Please Visit Christian Recip Links On The Message Board Page
Click Here


Sign The Guestbook: View | Sign
or visit The Jesus Tell Me Blog.
View Comments | Post Comments

Great links to other Ministries.








Email: anna@vci.net





© Copyright 2005 to 2010. All rights reserved.

reserved